The Sin and the Sentence
A Hostile Fan's Farewell
by Ray Ray
Tweet at Ray
Tonight was the second of back to back Central Division tilts for the Blackhawks, losing last night to the #PERDS 2-1. Colorado also played yesterday afternoon (if you want to call it playing) getting trounced by the not so expansion looking Vegas Golden Knights 7-0 . Both teams have struggled after their white hot starts to the season. Something's gotta give!
Remember a few weeks ago when I said fast starts are going to be a good thing for this team? Well, not when they have a power play to start off. A 14% power play percentage and dropping is fucking atrocious. Nobody has the mindset to just go ahead and do something productive. Another oh-fer night. Constantly shooting into the goalies pads doesn't count as being successful. *cough cough Toews cough cough*. Get the pucks into the air geniuses!
Minutes after the first unsuccessful power play of the night, heavy forechecking by the Avs leads to an easy one time opportunity for Mikko Rantanen. Forsling and Rutta were out there on an adventure together that none of us would like to see ever again. They both just got bullied out there like schoolkids. 1-0 Avs.
Wash. Rinse. Repeat. Another unsuccessful power play, back to back penalties and the Avs score their second goal of the night. After John Hayden nearly scores his second short handed goal in three games hitting the post, Nathan MacKinnon snipes one over the blocker of Forsberg. 2-0 just like that. The goalposts can be a fickle bitch.
Stop me if you have heard this before. Ryan Hartman takes a bad penalty in the offensive zone while they have pressure on. This time a double minor for high sticking. Towards the end of the period. Awesome. For that, he was rewarded by joining Q's Ass in Seat program for the majority of the second period. Does Colorado sit back with thirty seconds left in the first? Hell no. They score just seconds before the period ends. Rantanen gets his second one of the period banking it in off of Forsberg, who lost his net scrambling around. 3-0. Ugliness meter rising to FUGLY.
Second period doesn't start off too much better. 3 minutes in, MacKinnon scores his second of the game on a nice 2 on 1 opportunity set up by Gabriel Landeskog. 4-0 bring in the coroner. 4 minutes later, broken coverage after a faceoff led to a wide open Sven Andrighetto, who one times it past Forsberg, officially ending his night. Not a good evening for the Hawks backup. Crawford comes in. 5-0.
Finally we feel a heartbeat as a Kempny blast gets redirected by Nick Schmaltz and past Jonathan Bernier to make it 5-1. A few minutes later, Artem Anisimov buries a slick shot far side on a 2 on 1 break making it 5-2, suckering us into a sense of false hope. Trust me, there's none.
A solid start to the third period for the Hawks was negated as Rocco Grimaldi scores on a redirect halfway through making it a 6-2 game. Hartman gets a little redemption scoring off of a rebound, but again way too little, way too late. Q decides to pull the goalie with 3 fucking minutes left, because why the fuck not? It always works right?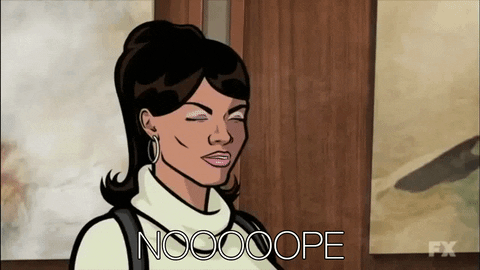 6-3 is your final score.
There was no good, way too much bad, and even more fugly. Thats all you need to know about this game. I don't envy you for missing out on this game if you did. Time for a reset button on this roster. Internally, externally, somewhere, I don't care. Losing like this needs to stop and fast. Otherwise, Sikura watch 2018 is in full effect (
I had to piss you off somewhere Gate
).
Time to get a little teary eyed here folks. If you haven't heard yet, this is (likely?) the last game recap on the Puckin Hostile site. To Gate, Fatrick, Patrick, Atomic Froster (and in some sick, twisted, demented way) Derek, thank you guys. It has been amazing corresponding with you during games and on Twitter and Facebook, along with a couple of meetups over the last few years. I'm also thankful to you for allowing me to do a couple of these recaps as well. All I wanted was a foot in the door and you guys gave it to me. It means a lot. Listening to your podcasts over the years was never, ever boring. I will always remember you guys having no idea who the fuck Kyle Cumisky was in the team photo from 2015 when they got their rings. That was by far my favorite and your funniest moment. All of the public inside jokes were great too from McRibs to Yaroslavl aviation faux pas, to flip flops and paper plates. Always laughed (maybe way too hard at some jokes) in every episode. Your insight on the game has made me a smarter fan, and (hopefully) less of a meathead than when I first started reading and listening to you. Hopefully, one day I can continue on doing something like this, whenever I can find the time. It looks like you guys have an awesome setup at the-Rink.com and I can't wait to see what all else you have in store and I wish you all the best.