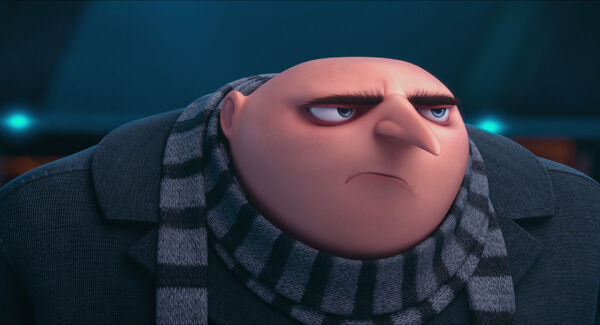 by Gatekeeper
Yell at Gatekeeper
Geetings, Blackhawks and Hostile fans! First of all, I want to formally welcome you back, and thank you for joining us again. Those of you who are newer to what goes on around here, we want to thank you for taking some time to investigate our niche little website.
Tonight begins the 8th season of Puckin Hostile Blackhawks coverage, with their first pre-season game against the Columbus Blue Jackets. The summer went by way too fast, but it's that time of year where it starts getting dark earlier and Blackhawks games take over our electronic devices.
As we begin this 8th season of Hostile coverage, we want to keep the podcast and content momentum from this past year. Last season was our best, by far, and we have more to give you. As you will see, we will have a few new contributors providing recaps. The Fatrick Twins and I cannot thank them enough for volunteering to help us take the load off. We have big plans for 2016-17, so stay tuned.
That being said, there are the usual training camp minutia stories, but there are a few early surprise developments. Hidden behind the fluff of the Tour De Debrincat, there are some actual real stories about how this team might shake out opening night. The fact of the matter is that no one can know, for sure, what the team will look like. Just last week, everyone had Michal Rozsival penned in for the 7th or 8th defense spot. As little as that spot may mean to this team, the fact that Rozsival has not passed his physical means that an additional player that we had not counted on will now make the team. This is just one instance. An injury to, say, Daniel Carcillo once opened the door for a rookie named Brandon Saad to play more, and look where we are years later. These are a few items to keep an eye out for:
As I just mentioned, Michal Rozsival did not pass his training camp physical, and it has been reported that he is still experiencing side effects from the Nick Ritchie sucker punch late last season. We hassle Rozsival a lot, but no one wants to see a player have to hang it up because of concussion issues. We all hope he can work through this, and I look forward to the day he formally becomes an assistant somewhere in the organization. That said, this development helps the team add some more talented depth on the blue line to open the season. Michal Rozsival is
"ok"
for about 15-20 games, but he was not at the point in his career where he would have been able to log long stretches of minutes.
Who replaces him? You have to think that there are a few spots nailed down already. Duncan Keith, Connor Murphy, and Brent Seabrook are slam dunks. Unless something drastic happens, Michal Kempny and Gustav Forsling will probably open the season in Chicago, as well. This leaves one, probably two, slots open. I'm thoroughly convinced that Cody Franson is essentially already signed to and NHL deal, pending the LTIR cap space from Marian Hossa and, now, Michael Rozsival. When you break it all down, this leaves a couple of big question marks on defense. Who will be the 7th defenseman, and will they carry 8? Based on the make up of the training camp roster, Jan Rutta is my early pick to get the 7th spot with Jordan Oesterle on his heels, and a possible Mark Stuart formal contact as my dark horse. With youth being so prevalent on the forward lines, I honestly don't think that Joel Quenneville and Ulf Samuelsson want to toy with a lot of inexperienced defensemen. Otherwise, I feel like that even if they have a good camp, players like Luc Snuggerud, Robin Press, Robin Norell, Carl Dahlstrom, Victor Svedberg, Erik Gustafsson, Ville Pokka, and Darren Raddysh are already pencilled in for Rockford. If the choice were up to me, and they have the LTIR cap room to play with, this is how I break it down:
Keith - Murphy
Kempny - Seabrook
Franson - Forsling
Oesterle - Rutta
This way they have several options, without sacrificing the development of youth. If they choose to carry only 7 defensemen, I think Rutta hangs. Oesterle will have to go through waivers, along with Pokka and Svedberg, but I really don't think that they brought Rutta in to play in Rockford. Rutta is 2 years older and bigger than Oesterle, as well as being right handed. The Blackhawks also only have Rutta for this season, while Oesterle is signed through next season, as well. The only two factors that weigh in Jordan Oesterle's favor are that he's cheaper and Rutta is waiver exempt, so he can be sent down without being exposed to waivers. This decision will come down to the preference of the coaching staff, because I cannot see either pulling away in this race based on a handful of pre-season games.
The second underlying story is the insertion of Nick Schmaltz into the second line center spot previously held by Artem Anisimov. Granted, assuming that this won't change tomorrow, is just naive, but clearly Joel Quenneville is using this as a tryout for Schmaltz to upgrade that second pivot. The adjustment is no knock on Anisimov, because he has been more than any of us might have originally imagined. He has his limitations, though, and these limitations work both for and against the other skillsets on that line. Anisimov is big and lumbering, which worked out well in front of the net when you had perimeter players like Artemi Panarin and Patrick Kane dancing around. On the other hand, you aren't going to see Anisimov leading many rushes up the ice, and he is almost useless at the faceoff dot. So much so that Craig Tabita at Puckbase.com shared a model called
"Net Shots Post-Faceoff"
, where they measured the shots-for and shots-against for the ten seconds following a faceoff, and Anisimov was the worst in the entire league.
I'm not saying that the Blackhawks didn't do well with Anisimov, nor will I say that they even
NEED
an upgrade. I'm just pointing out possible justification for this early camp Nick Schmaltz tryout. Schmaltz is younger, cheaper, faster, and has much more offensive upside. By all accounts, the organization has been grooming him to be the second line center of the future. The final factor stacked against Anisimov is the 4 years remaining on his contract at $4.5 million per season. He
DOES
have a full no movement clause that recently kicked in, but they can be waived. Anisimov can certainly make a perfectly fine third line center, but at his salary he becomes a potential target for a future salary dump. Even if he sticks with the team for the entire season, you have to investigate clearing that space. You can find much cheaper options on your third line.
Schmaltz brings that play maker element into the top 6, which is probably what they ideally see for the future. Schmaltz sticking, however, keeps this line primarily as a perimeter line, which was a big problem last April against the Predators. Maybe Patrick Sharp can provide more presence in the slot, maybe he can't.
The last piece of business is the recently resurfaced rumor regarding Matt Duchene. Yes, it has been reported that Bowman probably inquired. He would be stupid not to inquire. Most likely, this conversation stopped at "What is your asking price?", and there is probably a less than 10% chance that anything will actually happen. For arguments sake, If they can make a reasonable deal for Matt Duchene they need to pull the trigger right now
(or the day after the season begins)
. Duchene is a legit top 6 all-star caliber player that can play wing or center. Not only is he versatile, but he also brings something they have struggled mightily with which are top 10 faceoff numbers. I certainly realize that the Blackhawks have a tight cap, and Duchene is a $6 million player. If you can find a way to get Anisimov to waive his NMC, that knocks $4.5 million right off the top. You have Hossa's LTIR space, and Bowman would be sure to have to package one, if not both, of Forsling and Debrincat who combine for roughly $1.5 Million. I'm no math whiz, but by my lizard brain calculations, those 3 players equal $6 million without Hossa's LTIR taken into account. You'll have to replace at least one of those spots with a Rockford player, but that is still less than $1 million.
Again, I see this as a highly unlikely scenario, but not completely impossible. This move would make them better to-mor-row, and their ever so slight remaining cup window is this season, and maybe next season. Their cup window won't be three years down the road when Jonathan Toews and Patrick Kane are quickly approaching their mid 30s, while Duncan Keith and Corey Crawford are officially hitting their late 30s. Worry about the future, in the future. Just don't run to Vegas and bet on this happening.
Enjoy the game tonight, and look for the season's first game recap shortly thereafter.