by Gatekeeper
Yell at Gatekeeper
The Blackhawks, and the entire NHL, have had a pretty eventful couple of days this week. Unless you are living in
"Fatrick's basement terror"
, you probably expected some Blackhawks moves, but none of us were really ready for what was reported late Tuesday night by Elliotte Friedman, then confirmed by the team early Wednesday morning. As originally reported by John Jaeckel as early as June 10th
(but not confirmed by team sources)
and followed up shortly thereafter by Jay Zawaski, The team announced that Marian Hossa would miss the entire 2017-18 season to deal with complication relating to a skin disorder that he has been undergoing treatment for. According to the team and their staff, Hossa has been dealing with this disorder for a while, but the treatment can only go on so long before it becomes not only ineffective but detrimental. It was also released that his hockey equipment actually makes the skin condition worse, which was impeding treatment. Anyone who has played a sport that requires this kind of equipment can attest to the fact that it can sometimes rub your skin raw, without any skin disorders.
Anyhow, I have to be completely honest; I have taken Hossa for granted during his time in Chicago. We all probably have. The guy is a slam dunk Hall of Famer, a crucial ingredient to the three cups, and one of the great gentleman in the game. It is perfectly alright to admit that you took him for granted. He flies under the radar while the flashier players hold the spotlight, but he just does everything well. When I got a Hossa jersey from my wonderful Fiancée this Christmas, I seriously contemplated trading it in for a Crawford or Panarin. As I sat and thought about this conundrum, it occurred to me that what I was contemplating was utter lunacy. Marian Hossa might be one of the most under rated players in Hawks, and maybe NHL, history. I hung onto the jersey, and I'm so grateful that I did. He is arm in arm with Jonathan Toews as the Blackhawks player that I would want my son to model himself after, which is why I was elated that my little guy got a Hossa jersey for his birthday, to go with his Toews one jersey. Hossa is a player that you don't truly miss or appreciate until he's not here. We are all going to find that out in about four months.
The follow-up around the Assholenet was not unexpected, but stupid nonetheless. Most Blackhawks fans were sentimental and sad. Outside of the Hawks fan base, there were all kinds of conspiracy theorists crying foul. Accusations that the Blackhawks were circumventing the salary cap with Hossa's impending long term injured reserve status. This is a fair point on the surface, until you actually break it down. Hossa is coming off a resurgence where he scored 26 goals, which goes to show that he is still a very effective player in this league. He is a perfect mentor to the new generation of players coming up. He is a great ambassador of the game and franchise. His cap hit is manageable based on his production. More importantly, he will only cost the Blackhawks $1 million in actual dollars for the next four seasons. Finally, the Blackhawks are just a worse team without him. The LTIR is the only advantage, but is that $5 million overage allowance worth losing a player the quality and stature of Marian Hossa?
Unequivocally NO!
If I'm Stan Bowman, I want Hossa to stick it out for another season or two, to usher in the next generation. There will be enough turnover and turmoil this summer on the Blackhawks roster. Another loss, especially of this magnitude, is terribly painful.
That won't stop the snarky Twitter WebMD experts and NHL conspiracy theorists, though.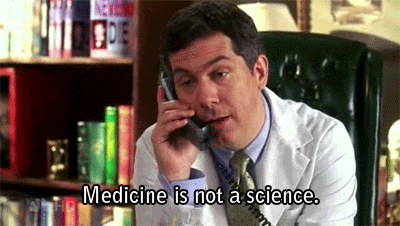 The part of this story that a lot of people don't quite understand is that Marian Hossa is not recovering and coming back. He is done playing hockey! This is an unofficial retirement from the NHL. The only reason he won't officially retire is that the Blackhawks cap recapture penalties
(roughly $4 million a season)
would be crippling. Folks, this is not a
"take one season off"
thing. We have seen Marian Hossa play his last hockey game. These same sources that had this information also unanimously called it a retirement. When Jay Zawaski flat out asked his
"guy"
if there was a chance Hossa would return, this is the response he got:
When asked if there's a chance Hossa could return at some point after this season, the source replied, "He is done."

— Jay Zawaski (@JayZawaski670) June 21, 2017
This is from a source close to the team and Hossa. Believe it, people. The Marian Hossa era is over.