by Gatekeeper
Yell at Gatekeeper
Last week, the Blackhawks traded the negotiating rights for pending UFA Scott Darling to the Carolina Hurricanes for a third round draft pick. This move looks to have signaled the direction the Blackhawks have chosen in goal, moving forward. Previously, It has been floated that John McDonough's possible lack of faith in Corey Crawford's demeanor off ice might have tipped their hand, potentially leading to the Blackhawks unloading his 3 remaining years at $6 each. This, along with the fact that his contract has a limited no trade clause rather than the full no trade clause most other core players have, made the Corey Crawford trade a very real possibility. The fact that Darling appears to be prepared to test the open market, which would put him far out of the Hawks price range, as a backup. If the Blackhawks unloaded Corey Crawford before or shortly after the draft, they could have fit Darling in at a number most likely lower than Crawford's $6 million. This indicates that Bowman was fairly certain Crawford was going nowhere, and Bowman recovered a pick, rather than lose Darling for nothing.
I have been one of the the biggest Corey Crawford apologists in the Blackhawks blogosphere, since 07-08 when I saw him shut out the Ducks in Anaheim. I had decided that he was ready to be the next Blackhawks goalie. He would be the backup to starter Nikolai Khabibulin in 08-09, and eventually take over in 09-10. Then began the ever painful Cristobal Huet era, which pushed those hopes down the road. The emergence of a young, cheaper, and waiver exempt Finnish former Zamboni driver named Antti Niemi also put a hold on my foreseen plans. Eventually, Crawford's patience paid off, and he won a couple of Stanley Cups for the beloved Blackhawks. He's never truly gotten the due he deserves, either, in this city. He's been subject to just a bit less undue criticism than Jay Cutler, which is astounding. That said, the facts got the better of me and, even though I'm a big fan, I had already said my goodbyes. I even passed on grabbing a nice Crawford sweater, because it was likely to be irrelevant shortly. The fact that it won't be irrelevant for, at least, one more season is pretty relieving, actually. Sorry, #LemontNativeScottDarling fan club, but Corey Crawford is currently a better goalie. For this, I'm grateful they decided not to go down the road of anointing the still truly unproven prodigal son as starter.
Let me get this out of the way right off the bat; I like Scott Darling. I like his story. I think he's very strong in a several areas, but Blackhawks fans have been lulled into this callow confidence lately, regarding goalies. This confidence had led to many fantastic fallacies regarding the position in Blackhawks land. This story has happened many times before. The no-name backup has some success in a limited, sheltered role thus winning over the casual fan base and ostracizing the more deserving incumbent, while causing undeserved friction and blame. Did I hit all the check boxes? More often than not, the back-up never reaches the full level of their success they had in that limited sheltered role. Opposing teams do not generally game plan for backup goaltenders, as they focus on the primary starters. Darling has been able to successfully fly under the radar, and do it very well. That said, being an NHL back-up netminder and an NHL starting goaltender are two completely different animals. Once his weaknesses are truly exposed, results will differ. The Darling truthers will be quick to point out the 2015 playoffs against the Nashville Predators. Yes, that was a excellent performance. What these truthers fail to realize is that Darling didn't bail out Corey Crawford. He bailed out the entire god damn Blackhawks team. They were playing very similar to this year's team, and Darling went on a high improbable run. What these truthers also conveniently forget is that Scott Darling lost game five, 5-2, with a very pedestrian 24 save, .857 sv% performance. In game six, Darling gave up 3 goals on 12 shots in the first period and was pulled for Corey Crawford, who subsequently shut out the Preds for the remaining 49 minutes. So, you tell me; who bailed out who? Short memories we have in Meatball Fantasy World.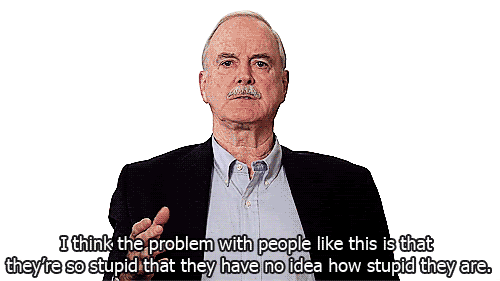 Now, I truly don't want this to be a Scott Darling bash-a-palooza. Like I said many times, I like him. His story is amazing. He is a fellow southwest suburban Chicago area guy (
via Newport News
). He has overcome a potentially career derailing drinking issue. What is not to like? He is the "every man". The big bearded, tattooed guy down the street. He has also earned his shot at the big money and a starting job. I cannot deny any of that. Just not in Chicago. Had Crawford been shipped out in favor of the Meatball Hero, we would be witnessing a somewhat similar scenario to Eddie Belfour getting pushed out the door for Ulf Dahlen/Michal Sykora/Chris Terreri in favor of Jeff Hackett, thus beginning the dark are of Blackhawks seasons. Certainly, that is a little more drastic comparison, but the gravity of the move would be similar, as to how it would affect the Blackhawks going forward.
On the flip side, Corey Crawford is going to be 33, and had a slight decline in production this year. He has also had a couple of injuries that have had him sidelined for significant time, the past few years. Here are a few
facts
regarding Chicago's "Hockey Cutler":
He is probably no longer the top 5 goalie he was in the recent past but he is still, without a doubt, a top 10 NHL goalie. Deny, fight and argue this all you want, but the stats support these facts and so does the the eye test, for people not wearing rose colored bifocals.
His $6 million salary is NOT over inflated. Crawford is tied for 7th in starting goalie salaries (Lundqvist, Bobrovsky, Rask, Rinne, Price, Holtby, tied with Schneider and Miller). Of the combined seven goalies ahead of him, there is one goalie with a single Stanley Cup (Tuukka Rask). Basically, his salary is right where it belongs, based on the market value.
Corey Crawford deserved the Conn Smythe trophy in 2015 and, outside of the first round, deserved it for 2013, as well. Just ask his teammates. They make no bones about it, and if anyone knows who the playoff MVP was, they would.
Crawford's overall career save percentage is 12th (9th among active goalies). Since 2012-13 he is only behind Price, Rask, Holtby, Bobrovsky and Craig Anderson in overall save percentage.
"High danger save percentage is the true measure of a goalie", some will say. OK. Since 2012-13 Corey Crawford's high danger save percentage among starting goalies with over 5000 minutes played is .823, which ranks him 8th out of 56 possible goalies. This is better than Bobrovsky, Fleury, Quick, Miller, Rask, and many others (Rinne's is 3ed worst over this time period). His medium and low danger percentage isn't ranked as high, which is probably why the average meatball watches Crawford and flips out. The guy makes his money in high danger situations, and this is what you're looking for in a starter. Side note: Darling ranks highly in most of these categories, but is also sheltered as a backup, and played 1/4 of the games.
My point here is only to show you that Corey Crawford is a perfectly fine, top 3rd, starting goalie.
As far as the depth behind Crawford goes, the Blackhawks are currently simply screwed. The only goalie left in the system that is under contract is 31 year old, world traveler, Jeff Glass. In a pinch, you could probably shelter him enough to be the backup for a few games. Otherwise, Jeff Glass is an average AHL goalie. End of discussion. Behind Glass (
pun intended
), the Blackhawks have the rights to prospects Ivan Nalimov, Matt Tomkins, and probably the most promising of the bunch, Wouter Peeters. Last year's Rockford goalies, Lars Johansson and Mac Carruth, are both UFAs on July first and Carruth definitely won't be back. That is a sad state of affairs, folks.
Now, I would be speaking out of turn if I claimed to be an expert on who they should draft, or sign from the lower levels. I'm just a poor basement dwelling blogger with a day job. I am only familiar with a few names the Blackhawks have flirted with. I would be happy to entertain offers to scout goalies, though.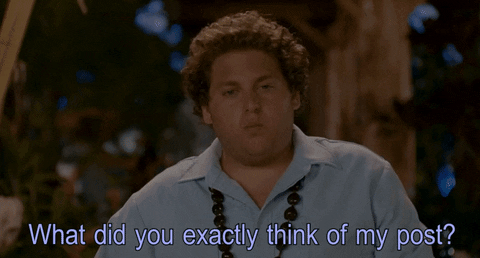 No?
Anyhow, The Indy fuel carried Jake Hildebrand and local guy Eric Levine for most of the season, so the Blackhawks could ink one of them to a pro contract. We could very well see more of them in Rockford. Neither had outstanding numbers in Indy, though.
A name I have been curious about is 22 year old Merrimack junior Collin Delia. He was at Blackhawks prospect camp last summer and rumor has it that will attend again this year. He has decent size at 6'2" 200,
moves very well
, and is coming off a really solid College season. He was named as the top goalie in the Hockey East conference and I'd love to see him get a shot. This is an older highlight reel of him from 2012:
If you'd like to check out the NHL draft prospects, in net, here you go:
North American Goalies
European Goalies
As far as pros go, it's anyone guess. Here are a list of NHL UFA goalies with at least one game played (
mind you, some of these are way too rich for the Blackhawks' blood, and assuming Darling is off the market by 7/1
):
Peter Budaj
Steve Mason
Ryan Miller
Brian Elliott
Mike Condon
Ben Bishop
Jonathan Bernier
Chad Johnson
Anders Nilsson
Keith Kinkaid
Curtis McElhinney
Darcy Kuemper
Jean-Francois Berube
Jeremy Smith
Ondrej Pavelec
Jonas Gustavsson
Reto Berra
Jhonas Enroth
Michael Leighton
Justin Peters
Magnus Hellberg
Pheonix Copley
The bottom line, here, is that Stan Bowman and his staff will need to work overtime this summer to solidify the completely depleted organizational goaltending depth. Stay buckled for a wild ride.